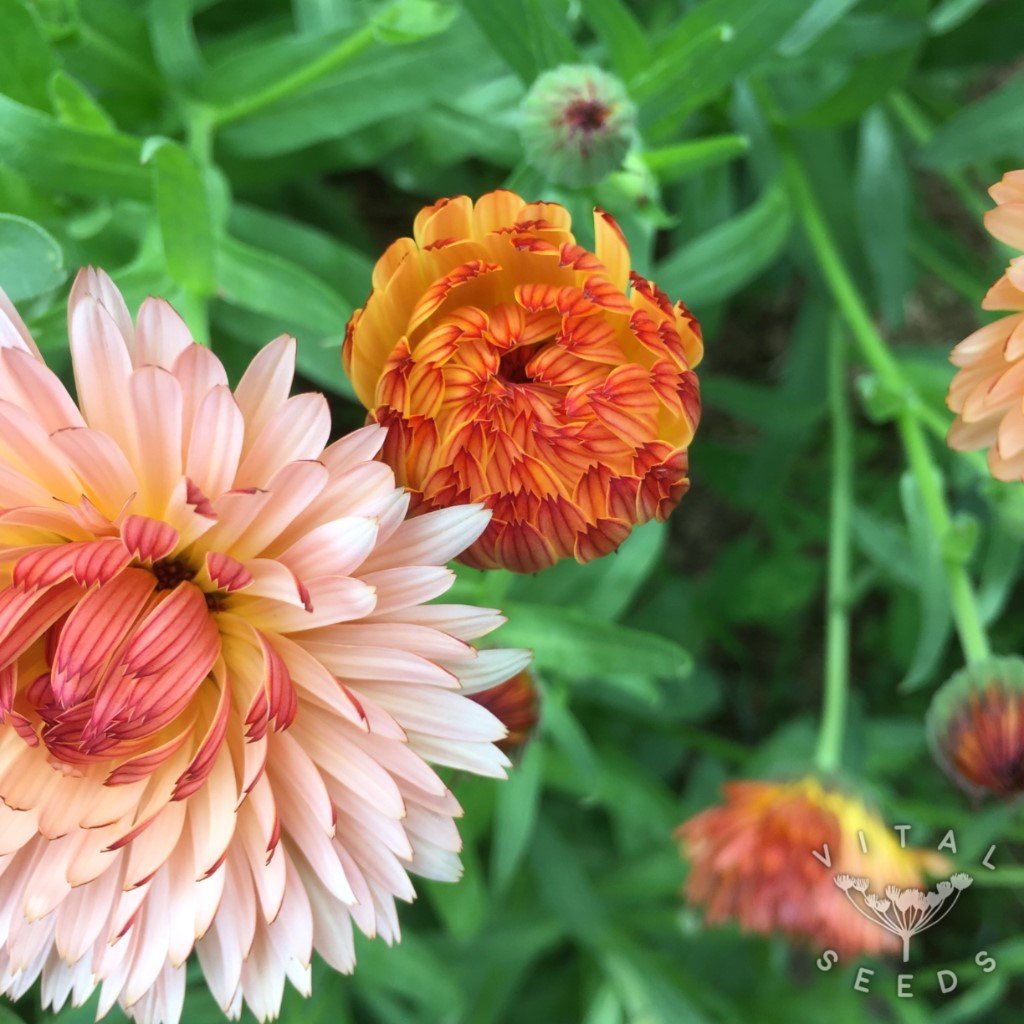 We are delighted to announce that as of Monday 8th October, our online seed shop is open for business.  We are very pleased with our website, and hope that it will be easy to navigate your way around. We have added a nice feature in the menu where you can view seeds by 'product tag' such as 'suitable for containers', 'easy to save seed from', or 'fun for kids'. We are very open to suggestions on what we can do to improve it so please do not hesitate to get in touch.
Autumn is a time for reflection. As the nights start to draw in and the leaves turn we are taking a few deep breaths and reflecting on a year that we will certainly never forget. We have come a very long way since Vital Seeds was born at the end of 2017. Our planned growing site, connected to an existing organic farm, unfortunately fell through early in the Spring at a very critical time for plant propagation. Fred's bedroom quickly filled up with tiny seedlings as the search for an earthy home for them re-started in earnest. In the end we were very kindly supported by our friends at two local organisations who both offered us some pieces of land to bed in our seedlings for this season. These organisations are Chagfood CSA (community supported agriculture) in the Dartmoor town of Chagford, and Embercombe, in the picturesque Teign Valley. We are immensely grateful to both of these organisations for allowing us to use some of their precious growing space.
This year we have produced seed of many annual crops, including tomatoes, courgettes, peas, beans, lettuce and squash, and we have planted many biennial crops which we will save seed from next year including kales, beetroot, chives, shallots, leeks and celery. We also used this year to trial many different varieties of veg to see which we would most like to grow and sell in the future. We trialled about ten varieties of lettuce, six sugar-snap peas, three varieties of sweetcorn, and five dwarf French beans.
In May, Ronja Schlumberger joined the team (a team of one up until then!), which has been a huge blessing. Amongst many other things Ronja is responsible for most of the beautiful photos we have on our website. Photographing varieties for our catalogue has been no small task, and we still have more to get next year.
In July we moved into our office space in an old reception room at our friends' farm in Drewsteignton, it was great fun to give the room a total makeover and get all of our stuff installed in there so we could start packing up seed and germination-testing everything.
We are still looking for a permanent home for the project from next Spring, in or around the South Devon area so if you know of some decent land for seed growing (couple of acres, flat-ish etc) please get in touch, we would be eternally grateful.
There is much more to say but no doubt you are all busy so I will wrap it up there.
We wish you all well
Fred and Ronja